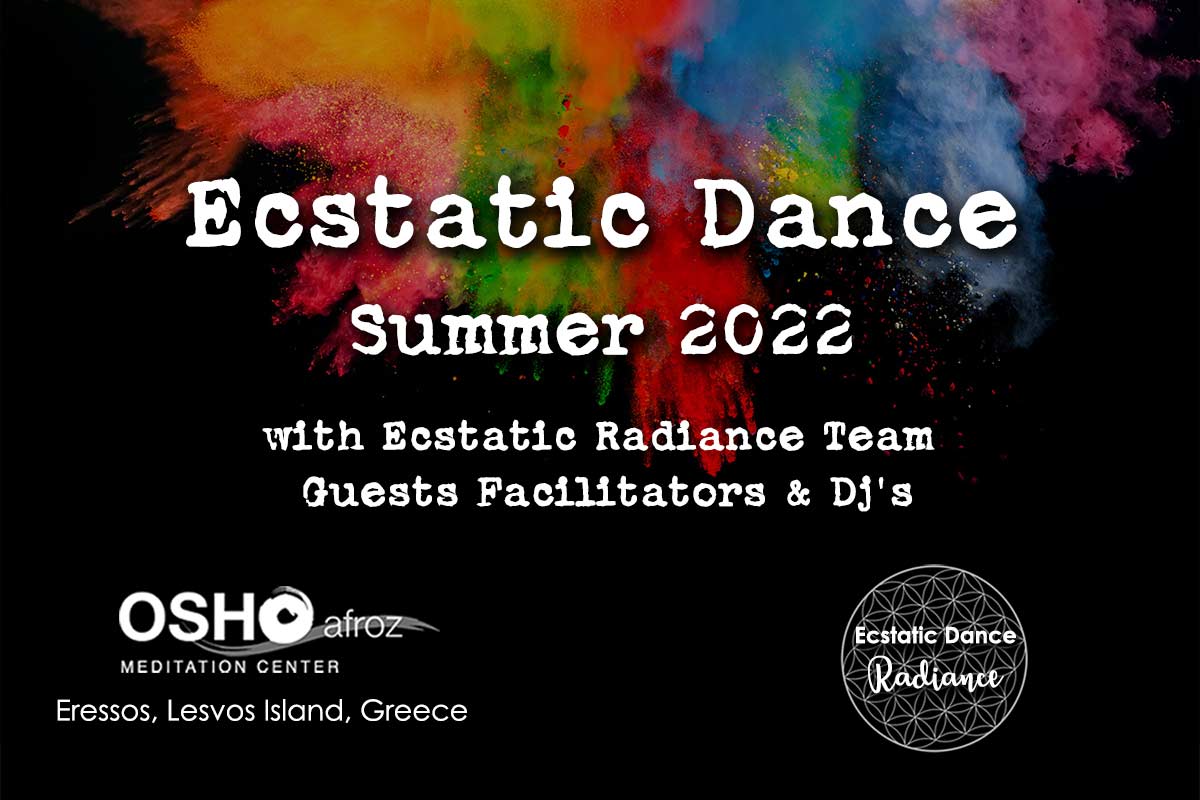 Ecstatic Dance Fridays @ Osho Afroz Eressos Lesvos w/ Ecstatic Radiance
We are happy to announce the beginning of a weekly Ecstatic Dance @ Osho Afroz Meditation Center, from June – to September. More details will be available soon.
Ecstatic Dances will be happening at Osho Afroz Buddha Grove, a marble open space of 300m2 under the ancient OAK Tree.
Mridu, Kaifi, Lefteris, Sara, Kamadevi & Ecstatic Radiance Team organising this weekly event inviting different facilitators and DJs for the summer of 2022 inviting the whole Eressos Community !!!
Facilitators
Mridu

Facilitator

Mridu has been born in Greece. In 2007 he discovered Meditation, Osho & Alternative Therapies. He fell in love with the conscious way of living and working with people.
He is the founder of the Ecstatic Dance Greece, ED for him is a way to use music & movement as a vehicle to open the body mind and access deeper spaces of consciousness, joy, presence & healing. A beautiful way to transform the individual conditioned human into a holistic individual.

Today Mridu's approach in life is the way of the heart, with meditation, dance & music, living life in the present, moment to moment in it's natural essence and tasting all the different challenges that comes along the way.

He has been trained in different modalities like Osho Meditative Therapies ( Mystic Rose, No Mind, Born Again ), Tantra, Biodynamic Breathwok and Trauma release, From Separation To Unity, Osho Active Meditations, Sound healing and Reiki.

In the summers he lives in Lesvos Island, there he is part of Osho Afroz Meditation Center there he shares workshops & sessions and enjoy the commune life. The rest of the year he is traveling around the world facilitating workshops & sessions between Europe, India, Brazil & China where he meets people with different cultures connecting, playing and evolving with them.